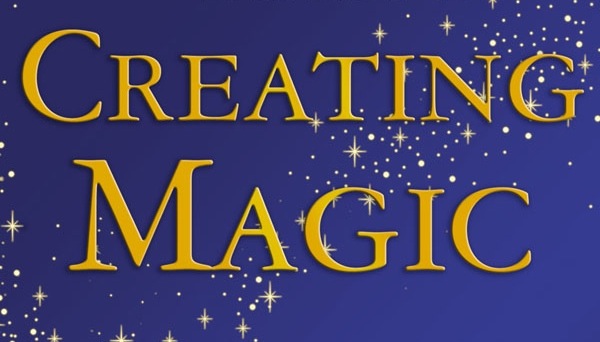 After a busy spate at work which lasted months, followed by a glorious week off in Toronto, I have finally gotten around to re-starting the next book on my leadership list: 'Creating Magic: 10 Common Sense Leadership Strategies from a Life at Disney' by Lee Cockerell. Lee Cockerell managed Walt Disney World resort operations for over ten years. He has won many leadership awards and crafted Disney's 'Great Leader Strategies'. "It's not the magic that makes it work; it's the way we work that makes it magic." On a resort the size of San Francisco, with a staff complement of 40,000, Lee achieved one of the lowest turnover rates in the industry and created magic.
I have just finished Chapter 3 where Cockerell explores the first leadership principle – inclusion. Lee's most important leadership lesson is not about driving for excellence or being a stickler for operational efficiency. He focuses on making people so comfortable that they always do their best. Disney's concept of inclusion is summed up by the acronym RAVE: Respect, Appreciate and Value Everyone.
Here are the 13 key principles for creating an inclusive environment:
1. Make sure everyone matters and that everyone knows it
2. Know your team
3. Let your team get to know you
4. Greet people sincerely
5. Reach out to everyone on your team
6. Make yourself available
7. Listen to understand
8. Communicate clearly, directly and honestly
9. Stand up for the excluded
10. Forget about the chain of command
11. Don't micromanage
12. Design your culture
13. Treat your people the way you would want your customers to be treated
In principle 13, Lee goes on to elaborate that customers want four basic things:
– Make me feel special
– Treat me as an individual
– Respect me
– Be knowledgeable
Employees, in turn also want four things:
– Make me feel special
– Treat me as an individual
– Respect me
– Make me knowledgeable
How many of us can name bosses who have routinely done these four things? I can think of leaders who ticked two of the boxes regularly and three occasionally. All four? Only on extremely rare occasions. I know that as a leader, I have failed miserably in accomplishing this. How often do I make my direct reports and line staff feel special? How often do I treat them as individuals and not just department members or someone filling a role? Do I ensure that my team members each feel respected by me? Do I make my people knowledgeable?
I am only on Chapter 3 of this book, but I feel challenged already, and inspired to begin today to become a better leader. I hope you do too!